Oct
18
Fri
NIGHT AT THE MUSEUM

@ New Smyrna Museum of History
Oct 18 @ 6:00 pm – 9:00 pm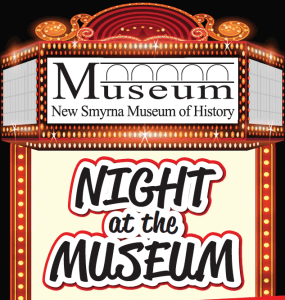 NIGHT AT THE MUSEUM FUNDRAISER
Join us for our favorite evening of the year, Night At The Museum. Bring your friends and join us for Great Food, Wine & Fun along with both a Live and Silent Auction featuring, Artwork, Historic Photographs, Theme Park & Attraction Tickets as well as gift certificates and items donated by the areas greatest shops and restaurants.
Oct
28
Mon
FUNDRAISER AT MCKENNA'S RESTAURANT

@ McKenna's Restaurant
Oct 28 @ 5:00 pm – 10:00 pm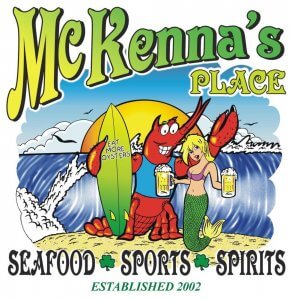 FUNDRAISER @ MCKENNA'S PLACE RESTAURANT
FUNDRAISER MONDAY, OCTOBER 28, 2019
Join us for dinner at McKenna's Restaurant and they will donate a portion of your tab to the Museum…you eat…the Museum benefits…everybody wins.
McKenna's Restaurant in New Smyrna Beach, 1443 S. Dixie Freeway, New Smyrna Beach Fl 32168
Dec
12
Thu
MUSEUM CHRISTMAS PARTY

@ New Smyrna Museum of History
Dec 12 @ 6:30 pm – 8:30 pm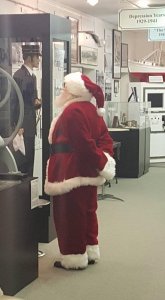 NEW SMYRNA MUSEUM OF HISTORY CHRISTMAS PARTY
Join us for the most relaxing event of the year as we bring in our favorite holiday side dishes and desserts to add to the Ham, Wine, Beer and Soft Drinks supplied by the Museum. Sing along with your favorite Christmas carol as Cyndi Frasier plays holiday favorites and leads in the holiday fun