Apr
9
Thu
Museum Community Program "Bronco Charlie, Rider of the Pony Express

@ New Smyrna Museum of History
Apr 9 @ 6:30 pm – 7:30 pm
David Wordell joins us to share his experience and research about one of the most fascinating characters of the Pony Express Era.  Bronco Charlie Mill Joined the Pony Espress at age 12 and eventually became a regular performer with Buffalo Bill Cody's Wild West Show.  As a young man, David Wordell had the privilege to meet and spend time with Bronco Charlie.
Their brief encounter sparked a life-long interest and years of research into the Pony Express.  Mr Wordell has collected many of Bronco Charlies' carvings and paintings and will share a few of these at the presentation.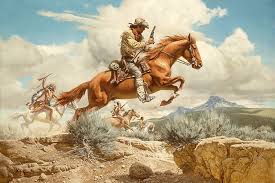 Don't miss this fascinating look back into the mid 1800's and an era that launched countless tales of the Old West.
Apr
29
Wed
Matinee Program / Archaeology Works "Animals"

@ New Smyrna Museum of History
Apr 29 @ 1:00 pm – 2:00 pm
Our partnership with the Florida Public Archaeology Network continues in April
Animals are an important part of many cultures and can teach us about food, art, tool, technology and more.   Discover how archaeologists use animals remains to learn about the past – and try your hand at identifying and analyzing remains.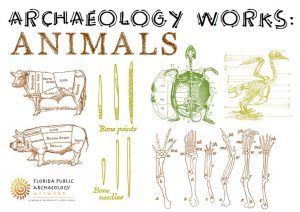 Space is limited for this program and sign ups are available now.
Contact the Museum at 386.478.0052 to get your name on the list.