Jun
13
Thu
Marcea Oetting portrays Abigail Adams

@ New Smyrna Museum of History
Jun 13 @ 6:30 pm – 7:30 pm
A blast from the past, arriving from 1814, Mrs. Abigail Adams, our second president's wife, comes to visit. Mrs. Adams will share highlights from her storied life, and her impressions of the diverse men and women she has encountered and with whom she corresponded. . Many of her acclaimed letters are featured in her talk.  With a little persuasion, she will give her honest opinions of the events that she lived through and the people she met along the way.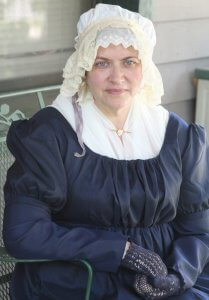 Jun
20
Thu
The Ancient Mound-Builders of Tomoka: Ecology, Interaction, and Ritual

@ New Smyrna Museum of History
Jun 20 @ 6:30 pm – 7:30 pm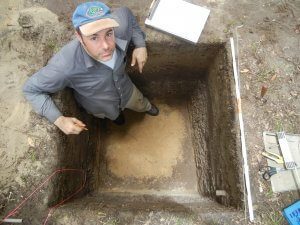 Dr. Endonino is an Assistant Professor of Anthropology at Eastern Kentucky University and the lead archaeologist at The Tomoka Project here in Florida.
Dr. Endonino will present excavation and analyses results from Phase 2 of the Tomoka Archaeology project which collected ecological data in order to determine the environmental conditions that existed when Mount Taylor hunter-gathers settled and constructed the mounds, earth- and shell-works, and the attending rituals during the Thornhill Lake phase (5600-4700 cal BP). Environmental data are combined with radiocarbon dates and analyses of artifacts in order to situate mound-building in time and in relation to other people across Florida and beyond.